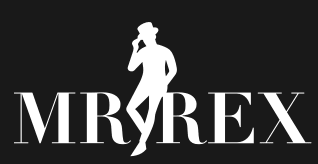 MrRex begins operations as new online casino
For years, the Maltese gaming scene has been the launchpad for many new and exciting online casino groups. The latest group to appear on the scene, MrRex, is a global online casino that is based in Valletta. The company has launched its global opening as of the 1st December, and will look to make its name in a hugely competitive industry.
The game is hosted as part of the Aspire Global platform, and it will look to offer a wide and varied range of online casino games from various platforms. The aim is to include numerous digital slots games as well as table games that will be streamed live.
The likes of blackjack and baccarat are available. Other add-ons to the service include a burgeoning sportsbook section where sports across the world can be bet on with ease. MrRex, then, looks set to become a major contributor in both the online casino gaming scene and the online betting scene.
Their rapid growth looks set to be built upon the fact this is a globalised platform. Unlike other new releases that look to stay in one area for a little while, MrRex has come out of the traps with major intentions of progress. They will look to diversify the service offers with more unique games to choose from. They will also offer sports betting for events such as chess and darts – this can be pretty rare in the sports betting industry.
The company is going to be operating as part of Aspire Global. Aspire Global is publicly traded on the Swedish stock market, and also on the NASDAQ First Growth Market. This is a big move for the company, then, to introduce another global-facing option for both sports betting and iGaming through one facility.
The latest launch in a string of new launches
The launch of a new gaming site is always an exciting moment for sports fans. This has led to many interested parties watching on to see what MrRex can achieve. With so many other companies getting involved recently in the joint sports betting and iGaming scene, it will be intriguing to see how the company handles the pressure.
Trying to offer a high quality service in both metrics is a tough ask. However, with the vast experience behind the team, there is nothing to say that MrRex cannot achieve these lofty aims and ambitions.
In a statement from the company, Lili Fortes, Head of Marketing at MrRex Casino, added: "We are so excited to launch MrRex casino at Aspire Global platform. Our goal is to provide players with an amazing online gaming experience with the enormous variety of different games we offer through most of the leading game providers in the industry. We will also offer first class service and hope to soon become one of the world's largest online casinos."