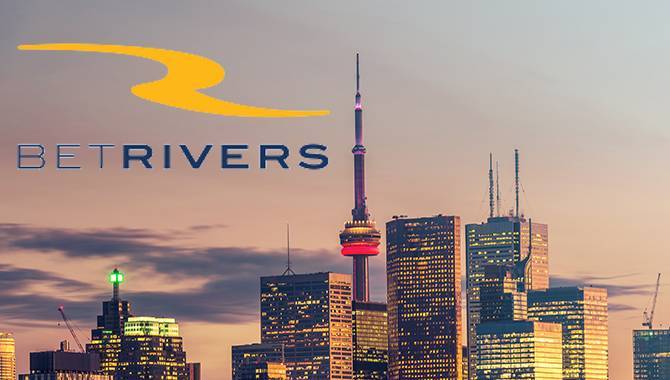 BetRivers expands online casino gaming into Ontario region
Canada is seeing, like many nations around the world, a rising number of companies moving into the online casino gaming industry. For some time now, Canadian bettors have been seeing more options than before opening up to use. Well, another option has opened up for those in Ontario looking for a top-class casino experience. BetRivers, operated by Rush Street Interactive, will open up their doors to online users in Ontario.
The company will be operating both an online casino and an online sportsbook, making it easier for Ontarians to get into the online gaming world from both perspectives. BetRivers arrives with a large history within the industry, having operated an award-wining casino program across North America for some time. Indeed, the company was the winner of the prestigious Online Casino Operator of the Year from eGaming Review, one of the most respected publications within the sector.
The award is another reason to see BetRivers as a high-value enterprise within the online casino gaming industry. Indeed, they offer over 35t0 different table and slot games to choose from, making it easy for gamers of all vintages and experience levels to find something they can enjoy.
They will also be opening up a sportsbook which will cover global sports markets, including a particular focus on NHL betting which should go down like hotcakes in Canada.
BetRivers is also regarded for their excellent customer service, having also won the eGaming Review Customer Service Operator of the Year award in the past. They are noted for having excellent approval ratings for withdrawals and deposits, as well as offering a wide range of options to get your winnings in and out of your account.
On top of this, they offer an iOS friendly application that can be used to help make sure that users can get involved across Ontario.
A new opportunity for Ontarian casino gaming
The Ontario scene is growing in terms of those who like to take part in online casino gaming and sports betting. This latest investment is just another big name joining the platform, and will be another option for gamers to consider. Having options and competition is always the main aim for those who are looking to make the most of online gaming, and the addition of another big name to the market can only be a good thing.
With Canadian online casino gaming rising in popularity, a new kid on the block to offer trusted and proven gaming options is a net positive for the industry. The hope is that, in time, more and more Ontarians will take to this new platform and see it continue to rise. BetRivers has found a big name for itself across the North American casino gaming scene, and now has made a strong name for itself in the highly popular Canadian gaming scene.
Expect more competition to arrive in the near future, but it looks like BetRivers is the latest to join an exciting and ever-growing part of the sports betting market in Canada.