Bull In A China Shop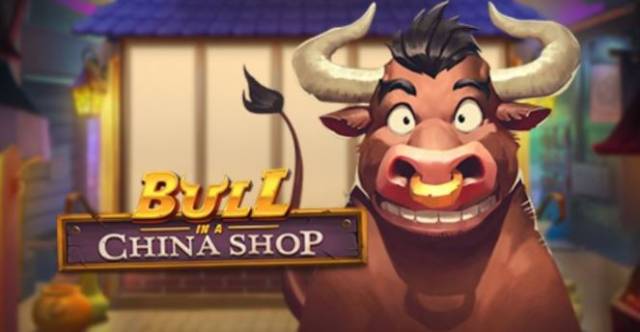 You have to hand it to Play'n GO. With such a high work rate you'd think they'd struggle to keep coming up with new ideas. Yet somehow their creative team consistently conjures up interesting concepts, features, or gameplay. Of course, not all of them are hits, but it is surprising how often they do something clever that is obvious in hindsight. So it is with Bull In A China Shop which could be classified as an Asian slot in many ways, though its title is so universally renowned it'll draw the eye of many players in a line-up.
Slot Provider
Play'N'Go
Set in a China shop, in China (duh), we are presented with a pagoda looking tiled structure housing the 5-reel, 20-payline game area. Reels have been designed like Shoji screens, while several symbols further emphasize the Eastern touch. The Asian influence is light though, so don't expect showers of dragons, tigers, or frogs when the action heats up, it's more subtle than that. The same can be said about Bull In A China Shop from a mathematical standpoint as well. It's far from being a Play'n GO's rager due to its medium volatility that has been rated 5 out of 10. RTP hovers above average at 96.20% on the default level, though it drops off quickly if the operator has lowered the setting. Hence, a quick look over the help files is a must before smashing a few plates.

Despite a fair number of modifiers and bonus games, Bull in a China Shop is quite a simple game. Offering bets between 10 p/c to £/€100 a spin, the game makes use of nine pay symbols, starting with low pay clubs, diamonds, hearts, and spades, patterned in Ming designs. High pays are theme-based too, where we find four delicate porcelain pieces and an older lady who is presumably the nervous owner of the establishment. Should you land a line of five premium symbols you'll pick up a payout from 5 to 25 times the stake.