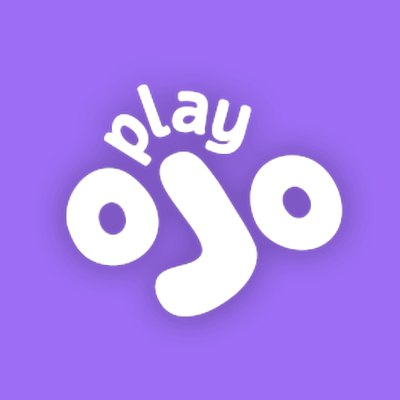 PlayOJO
80 Free Spins
100$ Bonus
Casino Info
1st deposit: deposit £1 and get 1 bonus spin up to 80 spins
30 extra spins if you go to their Kicker bonus section and deposit
Play Now
About PlayOJO
When we first arrived at this online casino, we were really wondering what this so-called PlayOJO is. It seemed like another pointless name, but once you see the loading screen, it kind of dawns on you. The letters 'OJO' look a lot like a face when you add this casino's signature smile there.
This wacky casino opened up shop in February of 2017.
Spoiler alert! We love PlayOJO!
PlayOJO Bonus
One of the reasons why PlayOJO was quick to endear themselves to us, is their outside-of-the-box mentality in approaching online casino gaming. They announce on their website that they are not about shifty fine prints or strict terms and conditions, which have been a problem in the casino industry for years. Instead, all of their bonuses are wager free.
What you're getting here is the following:
1st deposit: deposit £1 and get 1 bonus spin up to 80 spins
30 extra spins if you go to their Kicker bonus section and deposit
This might not sound like much, but when you're getting stuff that's wager free, you are pretty much guaranteed to win. Thus, we really respect PlayOJO here.
In addition to their cool welcome offer, PlayOJO also has some light gamification elements on their site. Every time you wager money, you're earning experience points, which will later lead to new free spins bonuses and the like—all of them wager free. There's even a cool OJO Wheel that you get to spin every now and then.
On top of all this, there's the OJOplus feature that sees you getting a small percentage of your lost money back all the time.
You should really check out this stuff. PlayOJO has definitely gone out of their way to please their customers.